OGA 2017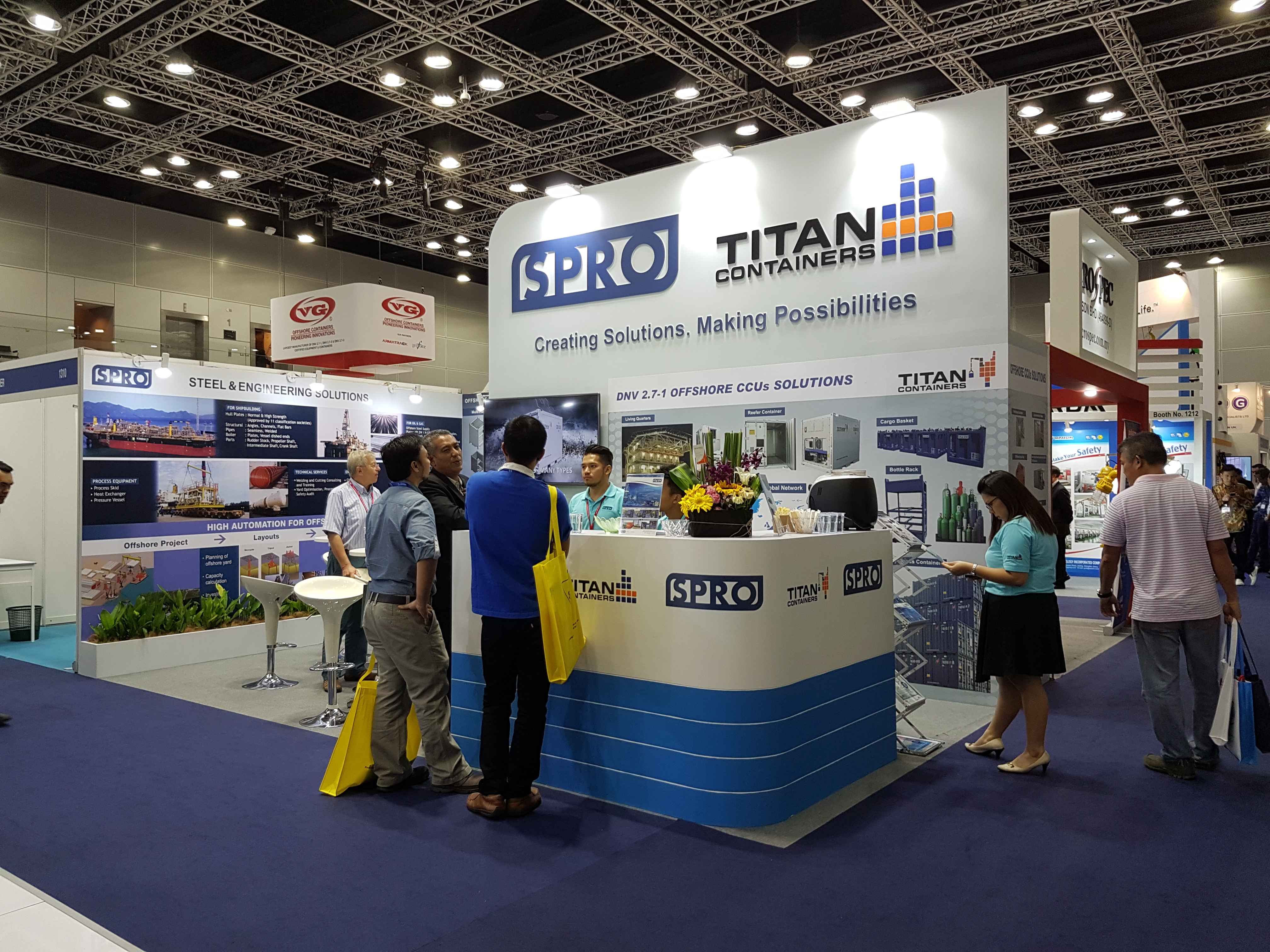 SPRO team recently convened in KLCC Convention Center from 11 – 13 July, 2017 to participate in the prestigious 2017 OGA exhibition event which is one of the largest Oil & Gas events in the Asean region, attracting large attendees and global exhibitors alike from the Oil, Gas, Petrochemical companies around the world. This annual event combined three days of industry networking and educational information to all attendees, providing endless opportunities to meet, share and learn from one another.
SPRO had a successful participation in this exhibition where at the same time, we took this opportunity to present and introduce our partner, Titan Containers A/S of Denmark, and its range of ArcticStore brand series of cold storage portable containers which took centerstage at our booth to all attendees, in addition to our other Oil and Gas products and DNV containers.
Titan's ArcticStore range of cold storage portable containers offers users that lack or need more cold storage space for their business operations to rent them for short, medium, or long term basis in addition to purchase. The flexibility of using the ArcticStore container series is that it can cater to temperatures between -60 °C to +60 °C (depending on models) and to whatever size that you need your cold storage room to be without investing heavily in a permanent cold room structure in your business premise. Another major attribute is the electricity consumption where the ArcticStore container series uses an average of only 2kWh – 3kWh compared to other used ISO reefers with 9kWh – 12kWh of power consumption, hence massive savings in both startup/expansion and operating costs for your business.
By showcasing both Titan's ArcticStore series together with our other core products, we managed to connect with many visitors to our booth enquiring about our products and the business leads we get from them at the exhibition. Thank you OGA 2017!