ArcticStore in Pharmaceutical Sector
ArcticStore in Pharmaceutical Sector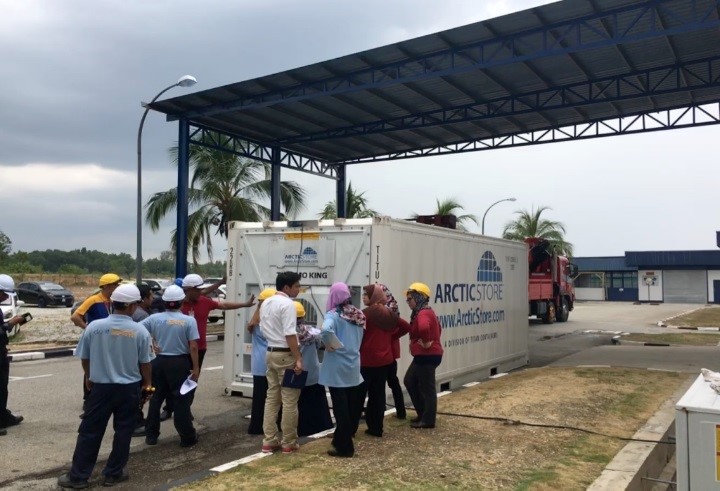 ArcticStore in Pharmaceutical Sector
As Malaysia's largest listed integrated pharmaceutical group, the client has blazed a trail within the healthcare industry as a provider of quality products and services.
1 unit of 20ft ArcticStore were delivered to their factory in the state of Perak, Malaysia on the 14th of June 2017 to replace their existing reefer unit which failed to maintain a stringent precise set temperature anywhere between +2°C and +8 °C consistently that is required to store their antibiotic raisins.
The client decided to lease our 20ft ArcticStore to replace their existing reefer because our ArcticStore is capable to adhere to their strict criteria and temperature parameter precisely with maximum temperature fluctuation of just 0.5 °C to the set temperature.